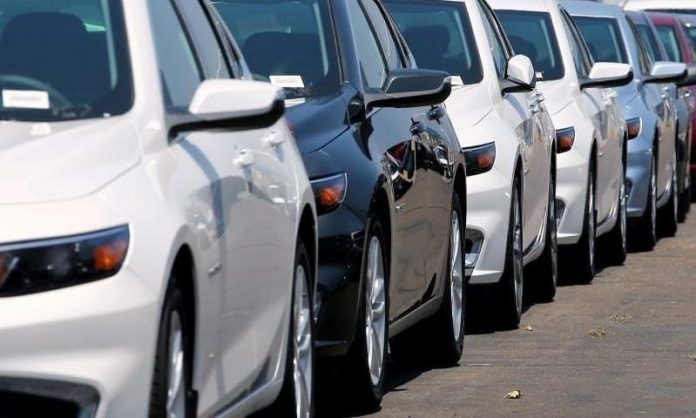 KARACHI: Overall auto sales, barring heavy vehicles segment, showed robust performance in the first eight months (July-February) of FY21 as car sales grew by 19.6 per cent, jeeps by 143pc, pick-ups by 32pc, tractors by over 50pc and two- and three-wheelers by 17pc.
Despite frequent price hikes, low interest rates appear to have played a major role in luring new car buyers. Total car sales rose to 95,139 units in 8MFY21 from 79,534 units in the corresponding period last year. The highest increase of 52pc was recorded in Honda Civic/City sales to 16,213 units as compared to 10,662 units.
Decades-old Suzuki Bolan emerged as the second best vehicle with a sales jump of 35pc to 5,481 units as compared to 4,073 units followed at the third spot by Suzuki WagonR with 31pc rise to 7,608 units as compared to 5,812 units.
However, on a month-on-month basis, car sales slightly fell to 13,570 units in February from 14,453 units in January due to low number of working days. In February 2019 sales stood at 10,345 units, showed data released by the Pakistan Automotive Manufacturers Association (PAMA) on Thursday.
Subdued demand for trucks, buses
Suzuki Cultus and Swift sales increased by 6pc and 5pc to 10,471 units and 1,541 units, respectively, in 8MFY21 compared to 9,845 and 1,466 units in 8MFY20.
Buyers' focus towards a newcomer Toyota Yaris took its sales to 18,403 units during 8MFY21, thus casting some gloom on sales of Toyota Corolla to 11,129 units from 18,902 units, down by 41pc compared to 8MFY20.
Suzuki Alto 660cc continued to lose its charm with sales dropping by 10pc to 24,293 units during 8MFY21 from 27,072 units.
Arsalan Hanif, analyst at Arif Habib Ltd, said pick-up in economic activity resulted in higher demand of automobiles. Lower policy rate helped car sales to increase drastically. Auto-financing increased by Rs51bn during 7MFY21, he said, adding that better economic conditions in rural areas because of higher prices of agricultural products and improving purchasing power parity.
Truck, bus sales fall
Total truck sales were down 10pc to 2,192 units in 8MFY21 as against 2,435 units in 8MFY20 as Hinopak continued to lose its market share against its competitors by a whopping 47pc declining to 473 units from 899 units in 8MFY20.
Master sold 68pc more trucks to 547 units from 325 units in 8MFY21 while JAC sales swelled by 426pc to 163 units from 31 units 8MFY20.
Hino's bad luck also persisted in buses with 37pc drop to 137 units from 219 units, while Master sales gained 42pc to 218 units from 154 units. Isuzu bus sales fell by 20pc to 92 units from 115 units. With above mixed figures, the overall bus sales posted a negative growth of 8pc to 447 units in 8MFY21 in comparison with 488 units in the same period last fiscal.
Jeeps, tractors in high demand
Rising demand of jeeps (4×4) caused a big jump in sales of Toyota Fortuner and Honda BR-V to 1,914 units and 2,332 units in 8MFY21 from 913 and 1,832 units, up by 113pc and 27pc from MFY20. New entrant Hyundai Tuscon managed to sell 2,146 units from August 2020 to February 2021. As a result, total jeep sales rose to 6,419 units as compared to 2,745 units in July-February 2019-2020.
Total pick-up sales climbed to 12,347 units in the last eight months as against 9,362 units in which only D-MAX suffered 50pc plunge to 176 units from 351 units in 8MFY20. Among the gainers were Suzuki Ravi, Toyota Hilux and JAC whose sales were 6,458 units, 4,502 units and 427 units as compared to 5,660 units, 2,892 units and 325 units, up by 14pc, 56pc and 31pc, respectively. New Korean entrant, Hyundai Porter, sold 784 units in 8MFY21.
Positive agricultural indicators appeared to have been behind rising sales of Fiat and Massey Ferguson tractors to 8,987 and 22,408 units in the last eight months of FY21 as compared to 7,869 and 12,557 units, showing a growth of 14pc and 78pc respectively.