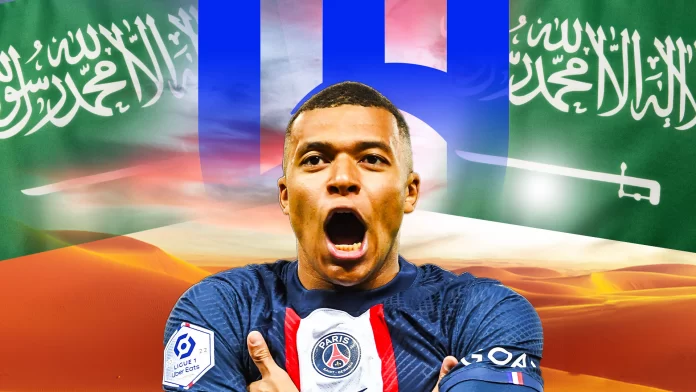 In a stunning development, Saudi Arabia's Al Hilal has made a world-record bid of €300m (£259m) for Kylian Mbappe, signaling Paris Saint-Germain's intent to sell the star player this summer.
Following suit, the French champions have approached numerous major European clubs about a potential deal, but the prevailing sentiment has been that the 24-year-old forward has his sights set on joining Real Madrid when his contract expires next year.
The Mbappe transfer saga was sparked by the player himself, who informed PSG last month that he has no intention of signing a new contract.
While Real Madrid is keen to bide their time and avoid a premature move for the French prodigy due to financial fair play considerations, Al Hilal has stepped forward with an enticing proposition. 
Also, read Marcus Rashford: Manchester United forward signs new five-year contract at Old Trafford until 2028
They are willing to offer a one-year deal, potentially allowing all parties involved to find an escape route, while promising Mbappe an astronomical sum of €700m for a single season.
However, the current obstacle lies in the fact that Mbappe's price tag has rendered him out of reach for most clubs, leaving only about three or four contenders with the financial capability to secure his services. Even clubs like Chelsea have pondered a move for the talented forward, but the consensus is that the cost would be exorbitant and convincing Mbappe to make a move remains a challenging task.
As the transfer saga unfolds, the footballing world eagerly awaits to see how the situation evolves and where Kylian Mbappe will eventually land in this high-stakes transfer market.