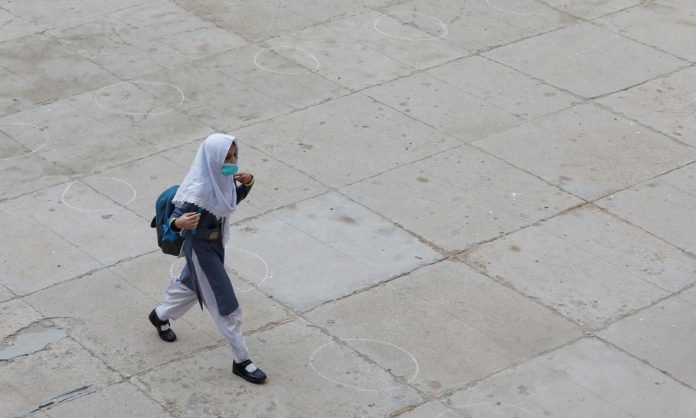 According a notification, the education department closed seven schools in Gilgit district, four in Hunza and seven in Skardu for seven days.
Faizullah Faraq, the spokesperson for caretaker chief minister, said in a statement that reemergence of Covid-19 cases in Gilgit-Baltistan was alarming. He said that so far more than 90 students and teachers tested positive for Covid-19.
He said that screening, wearing facemasks and social distancing in classes were mandatory under standard operating procedures.
Several teachers and students tested positive coronavirus across the region recently after reopening of educational institutions.
The educational institutions were reopened on September 15 after six months.
"The caretaker government is trying to ensure enforcement of SOPs in educational institutions. The officials of district administration visit schools every day to check implementation of SOPs," said Mr Faraq.
Currently, 345 coronavirus patients across Gilgit-Baltistan are under treatment in various hospitals and isolation centres. They include 68 schoolteachers, 36 tourists and 241 locals.
A health expert on condition of anonymity told Dawn that the SOPs were not being implemented. He criticised government for not ensuring implementation of SOPs at public places, markets and educational institutions.