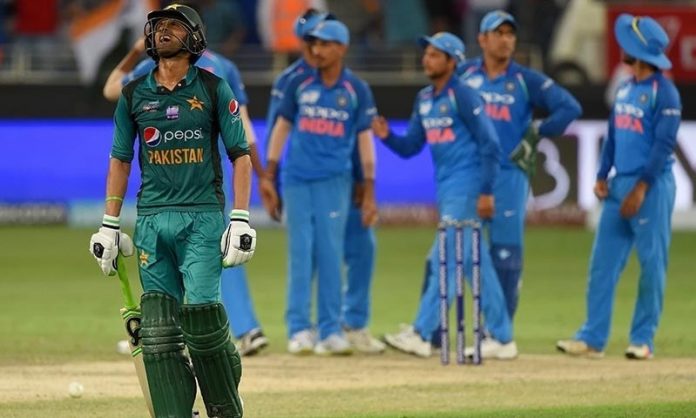 Depending on the route taken, we'd be assuming that either this team are flat-track bullies with stuffed up numbers due to having played the Zimbabwes, the Scotlands and the West Indies of the world this past year. Or we'd be assuming that the team are okay, and it's only a matter of time before they click and become the world beaters we think they are.
Truth is that the truth lies somewhere in between. After what has transpired in the past week, even the ardent of fanboys cannot say with a straight face that Team Pakistan, on the whole, are at par with the big fishes. It would also be incorrect to say that players such as Fakhar Zaman, Babar Azam, Hasan Ali and Shadab Khan do not have world class potential.
So why is a team of talented individuals faring this horribly as a unit, and against a specific unit?
Pakistan, since their Champions Trophy triumph in the summer of 2017, have played and dominated a half-serious World XI side at home; a woeful Sri Lanka; a super woeful Windies at home; a Scotland side and then a Zimbabwe side in limited-overs series.
Their July victory in a tri-series that also featured Australia can be counted as the only real achievement of the past 12 months. The only time they were given a real assignment, they came back home from New Zealand, tails between their legs, and with a 5-0 drubbing.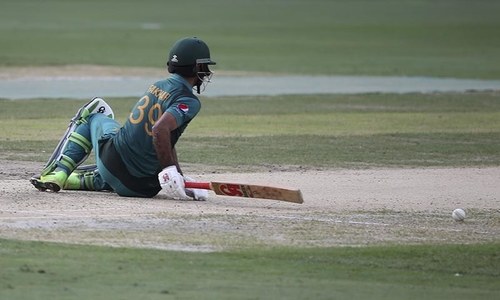 The saying goes: to be the best, you have to beat the best. But how do you beat the best when you don't even play them?
This team has not had real competition or pressure that comes with playing in front of packed houses — intangibles that there are no substitutes for. This is why when things get difficult under the brunt of expectations, they freeze or make mistakes that can't be explained.
And it's not the players' fault — at least not entirely. When a crucial phase of their growth is taken away from them, this is bound to happen. When the only way of playing you know is against substandard sides or the empty and lifeless UAE stadiums, this is bound to happen.
Under Najam Sethi, the PCB and the powers that be took some baby steps in removing the handicap that keeps our players from turning their potential into something world class. But baby steps were all they were.
With a cricket legend now heading the country, the board and its backers need to immediately rethink their strategy and address whatever there is that keeps top cricketing nations from visiting the country. If they sleep on it, the growing chasm between Pakistan and the teams above may outpace the shrinking chasm between Pakistan and the teams below.