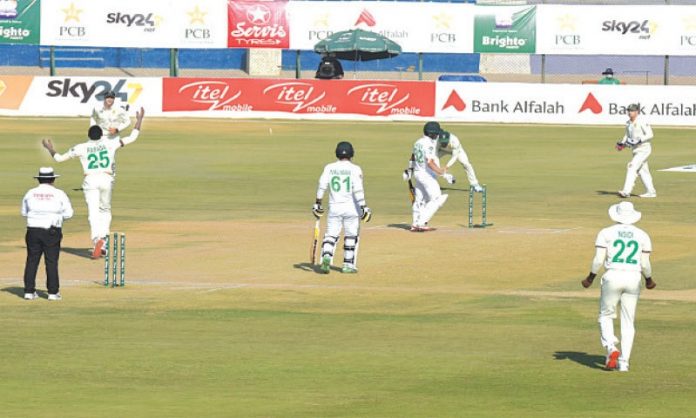 AMONGST the cricketing nations, South Africa is uniquely placed. It is not only one of the three founding members of the ICC, like England and Australia, it made headlines across the world when it was expelled from international cricket because of its government policy of racial segregation known as the 'Apartheid.'
Apartheid is a law which did not allow the ruling Whites to have mixed sports, mixed marriages or even sharing schools with Blacks, Asians or the Cape coloured people.
The non-whites were not even allowed to stay in town, buy property or play any sports with the ruling white people. The whites were also not allowed any sporting contacts with any non-European nation which was the reason why they would not play Test cricket against the West Indies, India or Pakistan.
South Africa's banishment from cricket in 1970 came as a result of those racist policies. The ban was inflicted by the ICC immediately after South Africa's then Prime Minister John Vorster refused England team's tour of 1969-70 to South Africa because they had chosen a non-white player — Basil D'Oliviera — in their team.
South Africa's cricket isolation lasted for 21 years. That isolation finally ended in 1991, mainly due to release from prison of the legendary freedom fighter Nelson Mandela who served 27 long years in jail for his struggle against the Apartheid and racial discrimination.
The end of the Apartheid system in 1991 allowed South Africa's return to international cricket and sports and that also resulted in a landslide victory in general election for the African National Congress (ANC), with Nelson Mandela becoming the first black President of the country.
South Africa played their first series against the West Indies in 1991 and then toured India for another series the same year. In 1992 South Africa played their first ever ICC World Cup which was won by Pakistan.
Pakistan played its first Test against South Africa in January 1995 which the latter won by 324 runs.
It must be mentioned here that in 1970, just before South Africa got banned, they beat Australia 4-0 in their home series under Dr Ali Bacher. But during the 21-year isolation, their cricketing greats such as Graeme Pollock, Barry Richards, Eddie Barlow, Mike Proctor and others were deprived of the greatness they deserved.
I was lucky to have watched South Africa in Tests in 1965 against England when Graeme Pollock hit a fabulous hundred at Trent Bridge. I was also lucky to be invited to South Africa along with Sir Gary Sobers, Richie Benaud, Sunil Gavaskar, Gary Cozier, Jim Swanton and a few others in June 1991 to attend the merger of white and non-white cricket boards into the United Cricket Board of South Africa.
It was all in the past though. Today's South Africa is a leading country as far as sports are concerned, be it cricket, rugby, golf or football.
Welcome South Africa on the Pakistan tour, we love watching you!