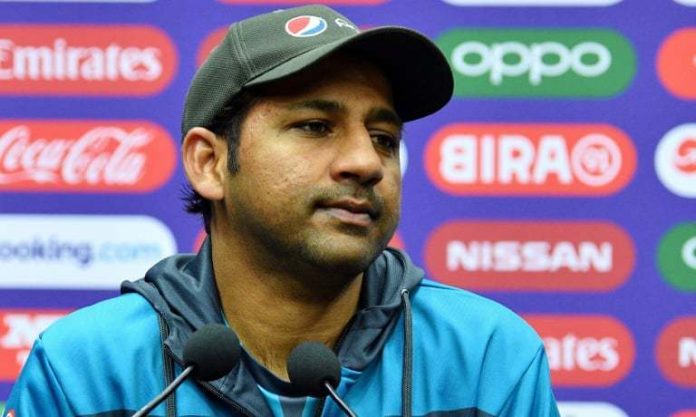 KARACHI: Quetta Gladiators captain Sarfaraz Ahmed expressed high hopes for his franchise on Thursday and said that the squad under his command is potentially capable of annexing the HBL Pakistan Super League title this year.
After failing miserably in PSL V with an unceremonious exit after the league phase when the Sarfaraz-led side ended in fifth spot, Quetta Gladiators — who were the champions in 2019 — are considered by many s among the teams for the coveted crown.
While addressing a virtual media conference just two days before Quetta Gladiators take on defending champions Karachi Kings in the opening fixture of HBL PSL 6, Sarfaraz sounded confident that his team looks formidable for the upcoming competition.
"Our intentions were very clear in the wake of poor performance in PSL V when the player draft came around. Our aim was to get the best possible picks, and fortunately this time we've got a squad that has the potential of doing very well this year because the combination we have picked is very, very good," Sarfaraz commented. "Just go through the side and then you'll see what I'm saying here. Chris Gayle brings tons and tons of experience and we know how devastating he can be when is on song. We will have the services of Faf du Plessis for a short time too. And then we have Cameron Delport, Qais Ahmed and Dale Steyn.
"And if we talk about the local players there is Usman Khan Shinwari in our squad for the first time. I know how good Usman is in T20 cricket because he had played under me when I was captaining Pakistan. Zahid Mahmood is a very leg-spinner experienced and my desire is to have him and Qais playing together at some stage.
Gibbs unperturbed by Babar's current form
"There is no doubt that we would be planning to field our strongest available for the first match and hope that that side plays through to the final. But when you take into consideration that it's a long tournament then one has to make the right calls [of choices] where necessary.
"As a captain I'm extremely satisfied that we've got all the bases well covered in every area. And it's not just playing in the HBL PSL because opportunities do come your way from time to time. For example the local bowlers can enhance their cricketing knowledge by talking to Umar Gul [Quetta Gladiators' bowling coach] and Dale Steyn. Umar was phenomenal in white-ball cricket during his days in Pakistan colours and was one of the best performers in the T20 format," he added,.
Herschelle Gibbs, Karachi Kings' new head coach, in the meantime believed that he's pretty excited at the chance of working with the champions in his first time with the HBL PSL.
"It's a great pleasure to be involved in the HBL PSL and obviously I've been the coach in a couple of other leagues but having spoken to the players who had been competing here and they informed how good is the standard of the PSL," the ex-South Africa batsman observed while talking to reporters on Thursday. "I was excited to come [to the PSL] and it's definitely unfortunate that Deano [Dean Jones] suddenly passed away but the legacy he had left behind is something that should inspire me. But coming into the tournament I need obviously to give my style in the coaching ways. And working with the champions is altogether a big challenge if you look at both sides [of the picture].
"Some players may feel the pressure of defending the title and others could react differently. As the coach I have to see as to how you deal with it at end of the day. Probably everyone has got to give extra 10 percent with regards to the squad itself. On and off the field, and make sure you give yourself the best chance to go all way the again.
"Sign of a true champion is to have desire of not being champion once but to be champion over and over again. It's an exciting challenge and we've just to lift ourselves and retain the title."
Talking about the Karachi Kings side, Gibbs said he'd had been using his time since arriving here by mingling with the players. "There is lot of depth in the squad and the last couple of days were important because I had the chance to look at the local players in particular and obviously some of the overseas players. I've been very impressed with what I have been seen."
Gibbs hoped that Babar Azam will soon hit his straps after a run of low scores in Pakistan's recent internationals against South Africa before adding that Mohammad Amir is a matured cricketer who will be ready to deliver when the it matters.
"Babar is a world-class player and is among the top five in all formats around the world. He's a wonderful batsman, It's not necessary the best players perform every time. I had a chat with him and he's in good spirits and is not fazed by anything. fhat for me is a sign of a good cricketer with great temperament. It's not that he is going through a bad trot but his standards are so high that people expect to make 50 every time he goes in to bat," he remarked. ""And just like Babar, Amir is a an experienced guy and you don't need to speak much to him because he knows what is required of him. So honestly, I have no concerns as regards both Babar and Amir."