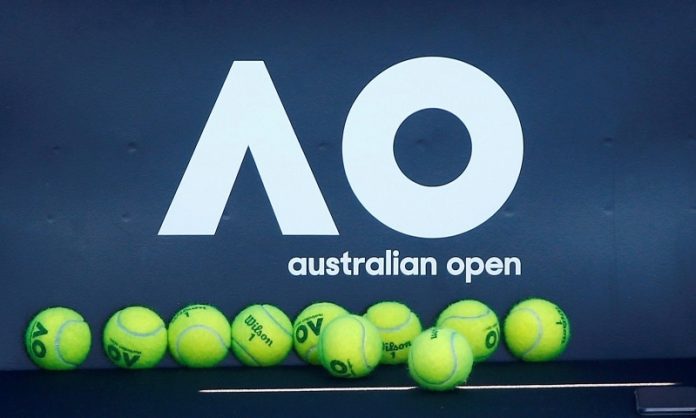 MELBOURNE: More players were forced into hard quarantine ahead of the Australian Open with officials confirming on Monday that four additional participants, including an athlete, tested positive for Covid-19 among those arriving in Melbourne.
Health authorities in Victoria state have now reported nine infections among passengers who arrived on charter flights for the February 8-21 Australian Open and officials said more cases may come to light as testing continues.
"All four are associated with the tennis, and they're all tucked away safely in hotel quarantine," Victoria state premier Daniel Andrews told reporters of the new cases.
Passengers on three Australian Open charter flights were sent into hard quarantine, including over 70 players who will be unable to train for 14 days ahead of the year's first Grand Slam.
Players have come up with unique ways to pass time and stay fit in isolation with some hitting balls against a mattress and running sprints in corridors.
Others are allowed five hours outside their hotel rooms each day for preparation, in line with arrangements made by organisers Tennis Australia with health authorities.
Those outdoor sessions started Monday in Melbourne. A smaller group of players who landed in the South Australia capital of Adelaide, including Serena Williams, Naomi Osaka, Novak Djokovic and Rafael Nadal, are also allowed outside to practice under bio-secure protocols.
Responding to unconfirmed reports that Djokovic, an eight-time Australian Open champion, had proposed a list of ideas to change the quarantine conditions for players, Andrews said: "People are free to provide lists of demands, but the answer is no."
Andrews said all players knew about Australia's strict quarantine rules ahead of their flights.
"The notion that there's been any change, the notion that people weren't briefed, I think that argument really has no integrity whatsoever," he said.
Australia's international borders are mostly closed, although there are exemptions in special circumstances. All arrivals must do mandatory quarantine. Each of Australia's states and territories has its own border and travel restrictions, and those can change on very short notice.
Victoria state, which has Melbourne as its capital, accounted for 810 of Australias 909 deaths from Covid-19, most of those during a deadly second wave three months ago which resulted in curfews and lockdowns for the city.
So there's been some debate locally about whether it's right to stage a Grand Slam tournament bringing in people from parts of the world where the coronivirus is still taking a big toll.
With that in mind, Australian health and government officials aren't taking any chances.
Andrews said the government still supported holding the Grand Slam and backed health officials to deliver it safely.
"We think we've struck the appropriate balance," he said. "If there was a sense from the public health team that that balance could not be struck, that it was too high a risk, well then we wouldn't have had the event."