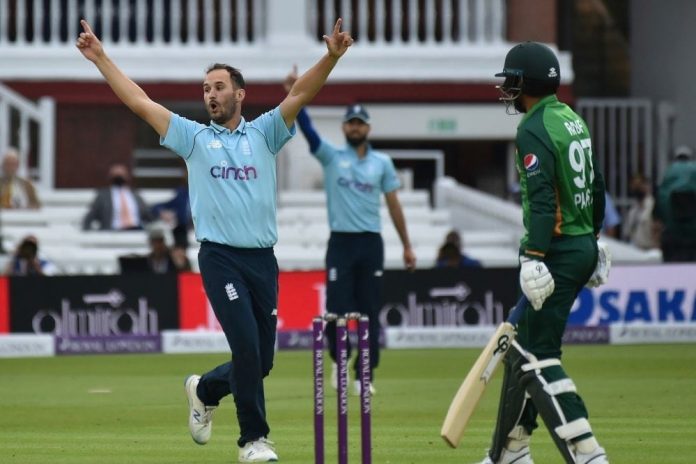 EVER since Sarfaraz Ahmed and Mickey Arthur were shown the door by the powers-that-be, the think-tank of Pakistan cricket thought it had made the right call to remove the captain and the head coach after they were unable to lead the national team beyond the league phase of the 2019 ICC Cricket World Cup in the United Kingdom.
While Arthur has since moved on to take charge of Sri Lanka, Sarfaraz now mostly sulks in the shadow of Mohammad Rizwan — the ousted captain's full-time successor as the wicket-keeper/batter — with the burden of leadership thrust on the shoulders of Babar Azam, who had never any major experience of captaincy either at the domestic or international level.
Babar had gone into the ongoing One-day International series as the top-ranked batter in the 50-over format and arguably the lynchpin of a rather fragile Pakistan batting line-up that was twice dismantled by a third-string England bowling attack for dismal totals of 141 and 195, respectively.
Not even in our wildest dreams, we in Pakistan had envisaged that an England side — robbed of its first-choice cricketers after three players and four support staff members were laid low by coronavirus while rest of the squad went into isolation — would make their peers mighty proud.
The untimely departure of Younis Khan — who was signed up as the batting coach until the 2022 Twenty20 World Cup after initially being hired as a consultant for the tour of England last year — emerged as the first indication of something being seriously wrong in the ranks. It would be a pointless exercise to delve any further to ascertain the actual reasons of his ditching the team just days before the squad departed for England.
Pakistan, in fact, were riding high before the white-ball series in England. Since returning from New Zealand, where they had entirely missed Babar through a hand injury and lost both the Twenty20 International and Test series, Pakistan won six series on the trot across all forms — defeating South Africa at home in Test and T20 rubbers before winning the ODI and T20 series in South Africa and then completing the sequence by overcoming hosts Zimbabwe in both T20 and Test formats.
Anyone with some interest in cricket would have voted Pakistan to beat a Ben Stokes-led England team missing the all-rounder's World Cup-winning mates such as the regular white-ball skipper Eoin Morgan, Joe Root, Jos Buttler, Jonny Bairstow, Jason Roy, Chris Woakes, Adil Rashid, Jofra Archer and Mark Wood.
And yet the novice English bowlers wreaked havoc to the extent that the Pakistan batters were tormented by the swing and pace generated by Saqib Mahmood, who could have hardly got a look in if the first-choice bowlers were available for selection.
SUDDEN CAPITULATION
The abject surrender was appalling to say the least, notably the failings of world-class performer Babar, which automatically pressed the panic button though the side. Fakhar Zaman, for inexplicable reasons, spent 45 balls over his 10 runs at Lord's after top-scoring with 47 in the Cardiff disaster.
The left-hander's game-plan was neither here nor there on Saturday as he missed the comforting words of Younis, who had been a very proud man following his pupil's monumental 193 from 155 deliveries against South Africa just over three months ago when he countered the likes of Kagiso Rabada, Lungi Ngidi and Anrich Nortje at the Wanderers.
Batting in English conditions does become a massive challenge whatever the standard of bowling when there is cloud cover as Pakistan found out last Thursday at Sophia Gardens where they were left to face the music once Babar had called incorrectly at the toss. No doubt it was tough going but good sides rarely fold up in just 35.2 overs as none of the top-order batters showed nerve and temperament to last deep into the innings.
No excuses there to be realistic because Babar, Fakhar and Imam-ul-Haq all had fair idea of batting in alien conditions during previous tours of England. Not only that the trio had contributed to Pakistan's notable World Cup victory against the eventual world champions at Trent Bridge two years ago when the hosts field a full-strength playing XI. But across the first two fixtures of the current series, these three have mustered a grand total of 77 runs.
More than anything, Pakistan's bowling misfired at Lord's as England garnered 87 runs from their last three wickets after being on the ropes at 160-7 with their top-order batters all gone. How come they let the home side post a score which eventually became too tall to chase? The lack of common sense was apparent and Hasan Ali's five-for went in vain. Playing Haris Rauf ahead of Mohammad Hasnain was mindboggling after the latter had done well in the intra-squad matches.
Both head coach Misbah-ul-Haq — who is now vastly experienced in terms of soaking up criticism from every corner given his mindset — and Waqar Younis, who had expressed profound hopes that the bowlers would do well during a pre-series media conference.
"I'm very pleased with the progress of the bowlers …. Over a period of time I'm more than satisfied to see them getting better and better and learning all the time to improve their skills in all conditions," were Waqar's views then. But those words must be hurting the bowling coach deep.
It would nothing short of a miracle if Pakistan somehow avoid being whitewashed at Edgbaston on Tuesday because they have never suffered a clean sweep during a three-match series in England, although they lost 4-0 in a five-match rubber prior to the 2019 World Cup.