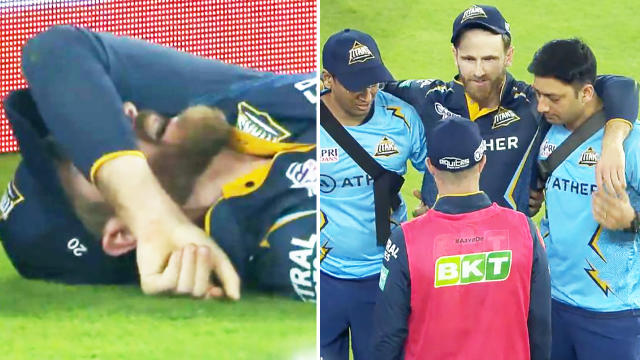 With limited-overs captain Kane Williamson likely to miss the ODI World Cup in India due to a knee injury, New Zealand's cricket team suffered a significant setback.
 Williamson suffered the injury while playing field for the Gujarat Titans in the Indian Premier League. While attempting to catch, Williamson's knee buckled. He went back to New Zealand for scans, which showed that his ACL had been torn.
The injury is a major setback for the Kiwis, who have been led by Williamson during the last two ODI World Cups and reached the final. The 32-year-old has scored 6,554 runs in one-day internationals, most of which have come in crucial situations, making him an invaluable asset to the team.
Prior to the injury, Williamson had scored a century to win the match against Bangladesh in their most recent ODI series. He scored an unbeaten 53 off 35 balls as New Zealand won the second match of the ongoing T20I series against Australia.
Williamson has been in excellent form recently, scoring 238 runs at an average of 79.33 and a strike rate of 147.83 in just four IPL matches. The Gujarat Titans' rise to the top of the league table is largely due to his efforts.
Williamson has been successful in the Indian Premier League in addition to leading New Zealand to victories over Bangladesh and Pakistan in the ODI and Test series by a combined score of 3-2.
Tim Southee and Tom Latham are being considered for leadership roles in the event that Williamson's absence has an effect on the team's performance in the upcoming matches. However, the team will need to put in a lot of effort to make up for Williamson's absence and win the ODI World Cup.
While New Zealand will be hoping that their captain recovers quickly, the reality is that they will need to find a way to compete in the upcoming tournament without him. It is not yet clear who will have his spot as chief, yet whoever it is will have huge shoes to fill.