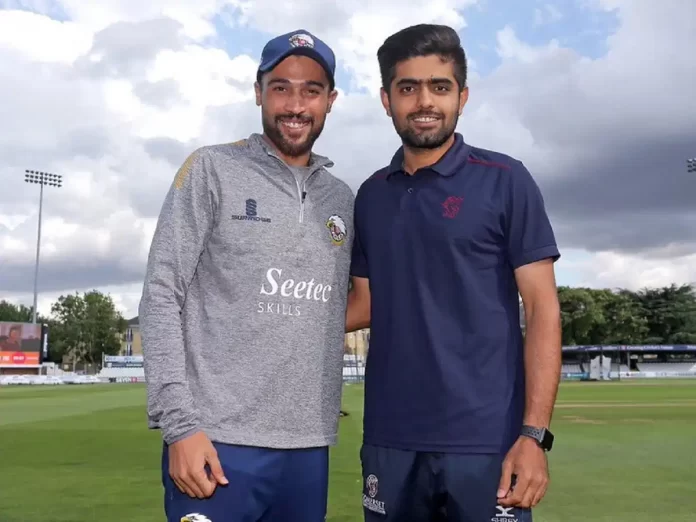 Pakistan fast bowler Mohammad Amir recently addressed the speculations surrounding his relationship with Pakistan captain Babar Azam, dismissing any tensions between them in a humorous manner during an interview with a local TV channel.
When asked about his alleged rift with Babar, Amir revealed that Babar always treated him with utmost respect and there were no issues between the two cricketers."Babar was my junior when I played for Pakistan, and he has always respected me," said Amir. Adding a touch of humor, he quipped, "Babar is not my ex-fiancé for me to dislike him."
It's worth noting that misunderstandings arose among cricket fans after a misinterpreted statement by Amir before their anticipated clash in the eighth edition of the Pakistan Super League (PSL). Amir clarified that his job as a bowler is to take wickets and help his team win matches, regardless of whether he is facing Babar or a tailender batting at number 10.
Addressing the previous remarks about Babar Azam, Amir clarified that he never referred to the Pakistani skipper as an average player or a tailender.
"Firstly, I would like to ask those who have misinterpreted this matter to show me one interview where I said that Babar is an average player in front of me," stated Amir.
Amir's humorous response and clarification aim to put an end to any misconceptions and reaffirm a positive relationship between him and Babar Azam.