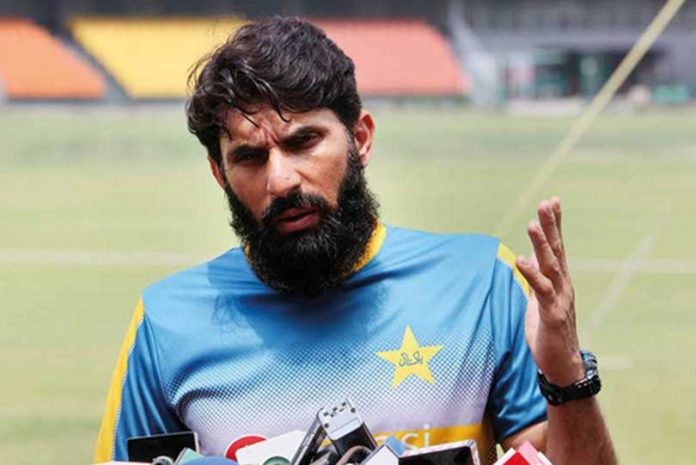 LAHORE: Head coach of Pakistan Misbah-ul-Haq while welcoming the criticism over his team in the backdrop of losing all two Test matches to New Zealand by big margins, terms it is because the nation has the expectations from the team due to its potential.
In a podcast released by the Pakistan Cricket Board (PCB) here on Thursday, Misbah said: "Whosoever is criticising the team is very right and it is because the team has the potential to do better and it also showed the potential in phases."
"If you went down while not living up to your potential you have to face the criticism. Yes we played below our potential and we have to improve our performances to come out of this scenario," Misbah said.
"Whatever sport you play, its ultimate objective is victory and when you fail to win, it causes disappointment. On this tour, we received opportunities but wasted them. We dropped catches and that impacted our overall performance. To put it in simple words, we could not do what we can do. We could bring the matches close to the winning stages as we did in the first Test. We stretched that Test till the very end and it was a matter of just five remaining overs from earning a respectable draw.
"We have to work on our catching and as our next series is at home against South Africa, it is a good chance for us to review the overall situation to improve and increase the confidence of the players to win the series," Misbah said.
"The home conditions will be helpful for us to give better performances, but for that to happen, we have to overcome all the loopholes," he said.
Misbah said the best performers of the recently concluded Quaid-e-Azam Trophy would also be considered for the series against South Africa.