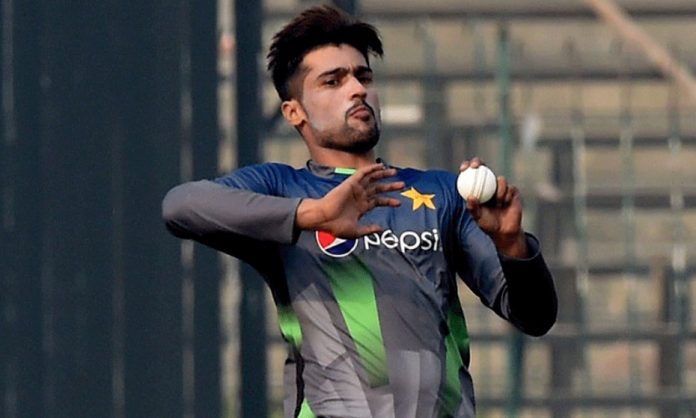 DHAKA: India's star batsman Virat Kohli welcomed the return of embattled Pakistani player Mohammad Amir to international cricket on Tuesday, heaping praise on his bowling and wishing him all the best ahead of their Asia Cup contest in Dhaka.
Pakistan's chances in the tournament will partly depend on the 23-year-old left-armer, who served three months in jail for spot-fixing in a Test match against England at Lord's in 2010.
"He is a very skillful bowler and I wish him all the best. He worked hard to come this far and it takes a lot of courage," Kohli said in Dhaka Tuesday.
Amir was regarded as the hottest property in international cricket before the spot-fixing scandal, which also involved the then Pakistani captain Salman Butt and fellow bowler Mohammad Asif.
He made his comeback with the recent series against New Zealand, less than four months after completing his five-year ban.
"I am quite happy seeing that he realised his fault and rectified it, as well as went to New Zealand to represent his country," said Kohli.
"He had always been a world class cricketer and I have no doubt if he had played for the last five years he would have been among the top three bowlers in the world, considering his talent," he added.
India and Pakistan will renew cricket's most bitter rivalry this week when they face off in the Asia Cup, a contest for regional supremacy which is also a final rehearsal for the World T20.
The 12-day biennial tournament begins in Dhaka on Wednesday with India and Pakistan scheduled to meet on February 27 at Dhaka's Sher-e-Bangla stadium.