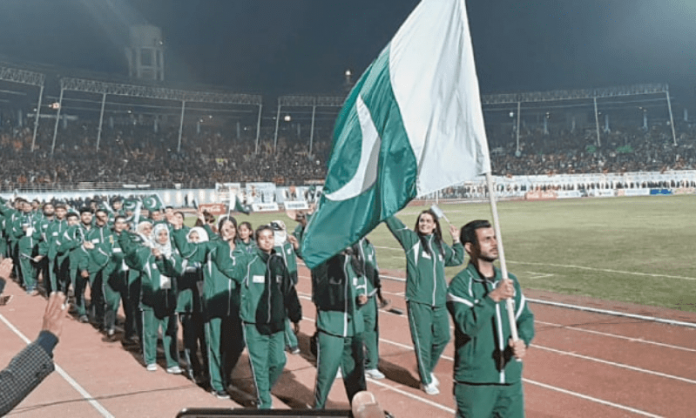 The Games have been allocated to Pakistan but while the POA initially marked venues in three cities of Punjab, the IPC ministry has approved funds in millions for the renovations of Pakistan Sports Complex in Islamabad and PSB Coaching Centre in Peshawar.
Dawn has learnt that the IPC has set Rs1949.606 million to repair/renovate and up-grade the Pakistan Sports Complex, while another amount of Rs295.572 million has been approved for the PSB Coaching Centre.
The POA, meanwhile, wants to host the Games in Lahore and Faisalabad as these cities have a large number of spectators of different games.
While Pakistan was announced as the Games' hosts last year, no steps have been taken to meet the terms and conditions which every host has to meet before getting a green signal to organise the event.
The IPC has also failed to meet the other terms and conditions put by the South Asian Olympic Council, including to get the government of Pakistan's assurance of availability of funds for the games, issuance of the visas of every participant on accreditation card and no custom duty on the equipments which the athletes will bring with them from their countries and the surety they can take it back without any objection.
The final dates of the Games are only announced once the hosts will have met all the demands of the SAOC.
Pakistan has hosted the event twice in the past but holding the Games next year seems shrouded in doubt as the final go-ahead hasn't been received from the SAOC, which can shift the event to another country if it isn't satisfied with local organisers in Pakistan.