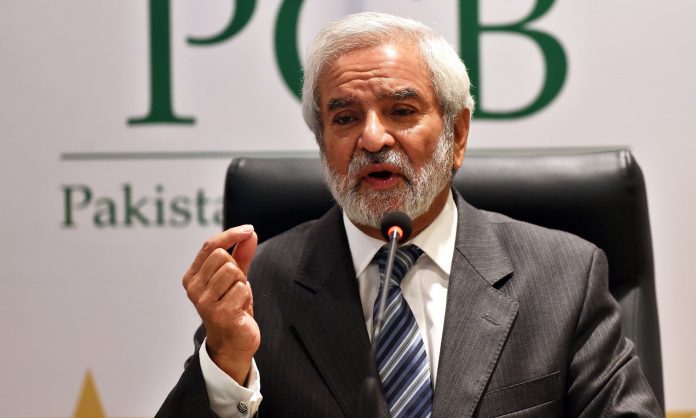 LAHORE: The Pakistan Cricket Board (PCB) will not make public the report of its two-member inquiry committee on departments and people responsible for breach of the SOPs during the Pakistan Super League 6 in Karachi, resulting in the postponement of the league in its midway on March 4.
The committee has submitted its report to PCB chairman Ehsan Mani this week. However, still the PCB has to do an internal discussion to take further actions in the light of the reports.
Dawn learnt that the report will be discussed with the members of the Board of Governors in due course of time. The report, it is learnt, did not mention the name of any official specifically responsible for the breach of the SOPs. However, it has pointed out the failure of some of the departments for not taking swift and appropriate measures to stop the free mingling of the cricketers, team managements, match officials and owners of the PSL franchises with the guests staying at the teams' hotel.
The PCB may announce a policy for the future under the light of the report that how it will now impose the SOPs. The PCB has also announced that the remaining 20 matches of the suspended PSL will be held in the month of June this year. And now the PCB will hire a foreign company to strictly implement the SOPs, like the other cricket boards of the world.
It may be mentioned here that the PCB has already admitted that the mistakes were made in observation of the SOPs and by head of the medical team of the PCB Dr. Sohail Saleem who has already tendered in his resignation. However, many believe Dr Sohail has been made the scapegoat as his medical team had a good number of staffers but they could not control the players of the six participating teams and their officials, PCB staff and the owners of the franchises to follow the SOPs.
The second responsibility for the breach may be put on the security department, though it was not the original duty of this department to enforce the implementation of the Covid-19 SOPs. The other cricket boards of the world are hiring special companies which specialise in implementing the regulations. However, the PCB decided to go ahead with PSL 6 without hiring any such expertise.