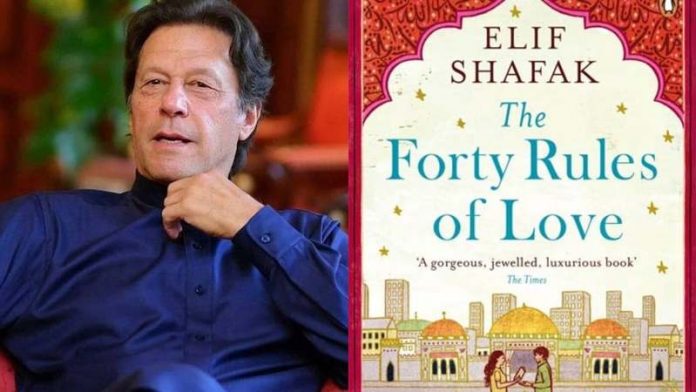 After recommending the youth in Pakistan to watch Ertugrul, and we all know how that's turned out, Imran Khan now wants you to read The Forty Rules of Love – a novel that narrates the tales of Maulana Jalal-Ud-Din (Rumi) and his companion Shams Tabrizi.
Taking to Instagram, the PTI chairman shared his recommendation with young readers in the nation:
"This October, I suggest our youth to read The Forty Rules of Love by Elif Shafak. An inspirational book about divine love, Sufism, Rumi and his Murshid Shams Tabriz. I read it a few years back and was deeply inspired," Khan suggested the audiences.
Written by the Turkish author in 2009, the novel is set in the 13th century and revolves around the life of Ella, who soon begins to question the many ways she has settled for a conventional life devoid of passion and real love.
Inspired by the whirling dervish, Shams of Tabriz, a mystic provocateur who challenges conventional wisdom and social and religious prejudice wherever he encounters it, Ella's journey is both, inspirational and mystical – and the Prime Minister hopes the youth takes away something positive from it too.