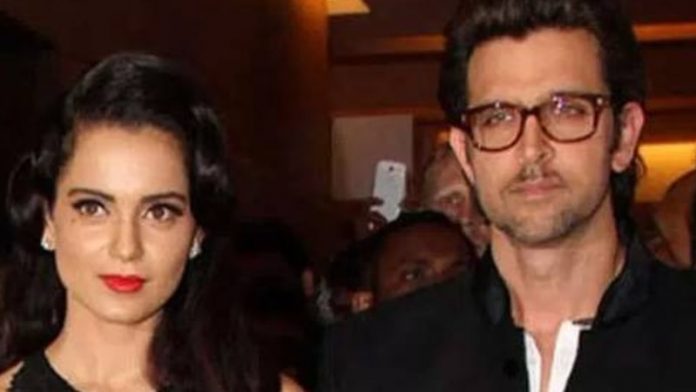 As lawsuit after lawsuit was filed in a rather ugly public spat between Kangana Ranaut and Hrithik Roshan four years ago, seems the air still hasn't been cleared, and the wound's somehow still fresh in 2020.
The perfect example of a star scandal fuelling an entire season's worth of tabloid headlines, social media posts and memes, the Queen actor is back making headlines, throwing around some harsh words at her Krrish co-star and alleged ex on Twitter.
"His sob story starts again, so many years since our break-up and his divorce but he refuses to move on, refuses to date any woman, just when I gather courage to find some hope in my personal life he starts the same drama again," Kangana posted.
"For how long will you cry over a minor affair?" she questioned as Roshan's FIR, which he registered in 2016, was transferred from Cyber Cell to the Crime Intelligence Unit yesterday.
Previously, Kangana openly called out the Kaho Na Pyaar Hai star for his alleged blackmailing tactics, emphasising that she would not be shamed at any cost.
"You won't get a sorry by threatening me or circulating my love poems, letters or images. I am not ashamed of anything, not my past, not my affairs, not my body and most definitely not my desire. So slut-shaming won't work either," she had shared.
However, dismissing all such claims, Hrithik had denied all allegations, saying he had been "dragged into a dirty perverse mess" and had never met her one-on-one in private, outside of work.
Ranaut alleged that she and Roshan dated ever since the year 2009. As he disputed this claim and sent her a legal notice after she appeared to refer to him as a 'silly ex' in an interview, a public exchange of recriminations and accusations followed – and seems like it won't be over anytime soon.