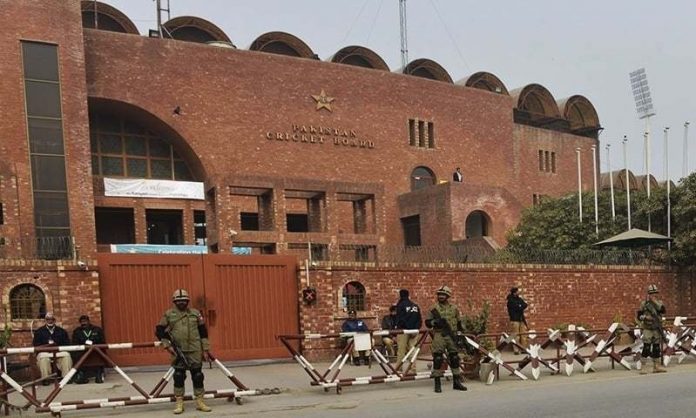 LAHORE: Pakistan Cricket Board's problems in organising the remaining 20 matches of the HBL Pakistan Super League-6 (PSL) in the UAE were compounded on Monday after the latter banned the entry of a number of South Asian nationals, including Pakistanis, due to Covid-19 crisis for an indefinite period starting on May 12.
Besides Pakistanis, the UAE government also banned the entry of Indians, Sri Lankans and Bangladeshis.
The PCB is planning to organise the remaining 20 PSL matches which could not be held due to Covid-19 cases that surfaced during the league's Karachi leg in March this year, forcing the PCB to suspend the league on March 4.
Though in its fresh programme the PCB looked to resume PSL-6 in Karachi from June 1, till to date it has not received the permission from the government, as it proposed Dubai as the next venue last Friday after consultations with all the six franchises, besides also expecting a government's reply for Karachi.
Shifting the venue from Karachi to the UAE seemed an 'ambitious' plan as it is tough for the PCB to make all the arrangements like issuance of visas to around 400 persons including cricketers and officials, logistics and development of a solid bio-secure bubble.
However on Monday, the UAE government announced new restrictions for the four South Asian countries and it also decided for a 14-day quarantine for each passenger travelling to the UAE after May 12.
While the PCB has only one window from June 1 to 22 to hold the remaining PSL matches as the Pakistan team is scheduled to leave for England on June 23, the new restrictions are making the hosting of PSL-6 matches almost impossible, particularly in the backdrop of the 14-day quarantine which has further squeezed available time.
If the PCB wants to start the matches as per the previous June 1-17 schedule, all the teams should reach the UAE by May 16. But the teams also need some days for net practice which does not look possible, at least presently.
However, sources in the PCB say though there are many questions arising out of the new development, the PCB is still negotiating with its UAE counterpart to come out with a final decision.
To hold the remaining matches in a short span of time, the PCB may consider a proposal to hold two matches daily which will not be easy keeping in mind the hot weather prevailing in the Emirates these days.