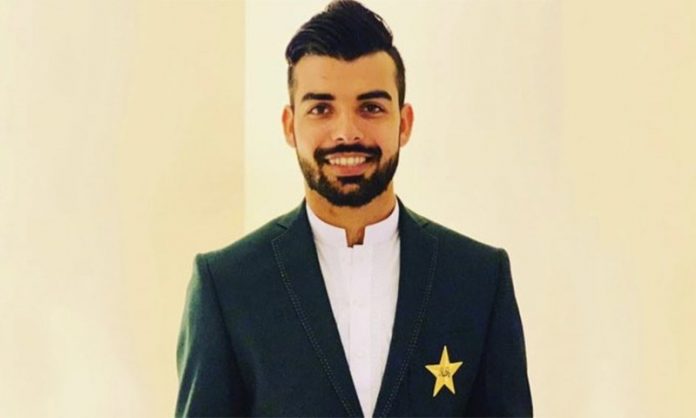 KARACHI: Shadab Khan, the vice-captain of Pakistan's white-ball teams, claimed on Sunday that there is now a healthy competition for places which augurs well for the future.
Talking to reporters during a virtual media conference from Lahore, Shadab stated the backup for each spot can only help to strengthen the team.
"This is probably the most promising sign for Pakistan cricket because the competitiveness levels among the players are high. No one can rest of his laurels for long because he knows that failures can open the door for others to get opportunities," Shadab remarked. "If I take my case for instance, then there are decent competitors in the spin bowling department. Usman Qadir has done quite well in the few matches he had played and Zahid [Mahmood] made an excellent [T20] debut against South Africa last month. And then there is [Mohammad] Nawaz.
"Of course the pressure factor is always there with everyone whether one is a seasoned player or a newcomer. I fact, if you are really good at your game the pressure in the mind put you in frame of mind to give your best all the time. This Pakistan side is blessed with this kind of competition because the backup is equally good, if not better."
Shadab — who has played six Tests, 43 One-day Internationals and 46 Twenty20 Internationals since 2017 — was candid in saying that his contributions as an all-rounder had been negligible in recent times but reaffirmed to redeem himself.
"Obviously when one is not performing to the expectations then it is indeed a worrying point. As you all know, I had my share of injuries of late but Alhamdulillah all those issues are now behind and I'm feeling fit as ever. Hopefully, I'll do my best to play a decent role both with the ball and bat because I consider myself as a bowling all-rounder," he vowed.
Speaking about the upcoming One-day International battles against South Africa, Shadab predicted it will be a good series between two competitive sets of players.
"With the ODI World Cup qualification at stake, it is imperative for Pakistan to win the series. Therefore, we are expecting a good series against South Africa although we have not played ODI cricket since Zimbabwe visited us last year," the 22-year-old Mianwali-born all-rounder, who hasn't figured in a ODI since October 2019, said. "Our preparations in the [ongoing] camp are intense and practice sessions have been long during the past couple of days. Moreover, we will play two intra-squad matches to keep ourselves in the one-day cricket mould."
Shadab further pointed out Pakistan expect positive results from the seven Twenty20 Internationals — four against South Africa and three in Zimbabwe — in their endeavour to assemble a strong squad for the World Cup in India this October and November.
"Regardless of the opposition's strength, more or less teams are equal footing in the T20 format because the game changes rapidly and the so-called weak sides often get opportunities of upsetting the fancied opponents," he expressed. "We are not going to take it easy against both South Africa and Zimbabwe and even though South Africa won't have several first-choice players [during the T20 series], we cannot afford to get complacent because our prime objective is to win and prepare ourselves as a team for that [T20] World Cup. Hopefully, we'll be able to get a good combination by then."
Shadab conceded playing in the bio-secure bubble scenario does create issues relating to mental stress while adding the players are coping with it pretty well.
"Our job is to play [cricket] and we are trying our best to keep the atmosphere in the dressing-room as much comfortable as possible. On the contrary, we are keeping out the negatives aside since such things really don't affect us because we hardly let [negative] thoughts creep into our minds.
"The overall atmosphere within the camp is very good and our spirits are very high. We mainly discuss a lot about cricket with a positive attitude. Going forward it is extremely important for the Pakistan team to progress in the right direction," he asserted.