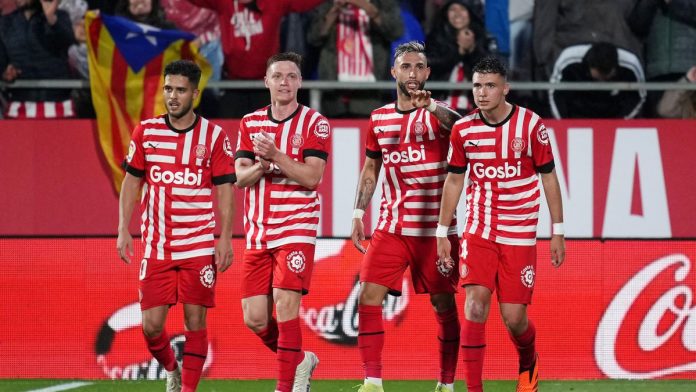 Girona has caused a major scene in La Liga this season by defeating Real Madrid at home with a 4-2 scoreline, effectively ending their chances of winning. 
Valentin Castellanos was the hero for the home team. He scored all four of Girona's goals, while Vinicius Jr and Lucas Vazquez were on target for Real.
The defending champions fell behind just 12 minutes into the match since Castellanos headed home from a cross by Miguel Gutierrez. The Argentine striker doubled the lead 12 minutes later. This capitalized on a long ball and fired a shot past Real's Ukrainian goalkeeper Andriy Lunin.
Real Madrid pulled one back through Vinicius in the 34th minute, but Castellanos completed his hat-trick just 36 seconds into the second half. He then scored his fourth goal with a header in the 62nd minute, becoming the first player to score four goals against Real Madrid in a La Liga game since 1947.
Despite a late consolation goal by Lucas Vazquez in the 85th minute, Real Madrid could not mount a comeback and suffered a disappointing defeat. 
With 65 points from 31 games, they now trail league leaders Barcelona by 11 points, with the latter having a game in hand. If Barcelona wins their next fixture against Rayo Vallecano, they will move 14 points clear at the top of the table, all but sealing their title hopes for the season.