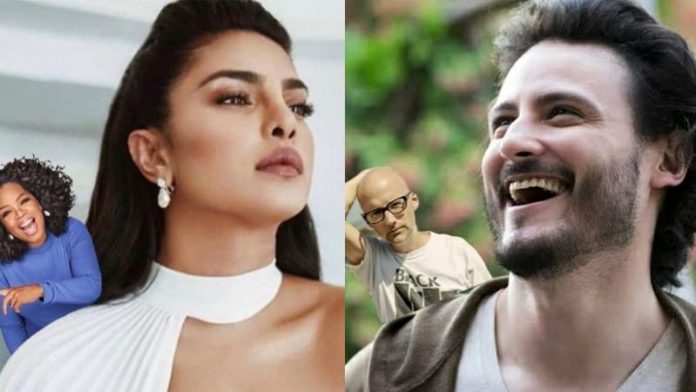 With Christmas just around the corner and the world worrying about the novel pandemic, celebrities all over the world are hoping to get some laughs out of their fans, delving straight into the holiday spirit.
Given the circumstances, some of the most renowned entertainment stars including Jimmy Fallon, Joe Jonas, Sophie Turner and Priyanka Chopra, have jumped onto the bandwagon, poking fun at the "Elf on The Shelf" tradition.
As December 25 comes closer, parents place mini elf dolls in their homes, and tell children their behaviour will be reported to Santa at the North Pole.
As per the trend, one has to share a picture of a tiny version of another celebrity, perched on their shoulder. The only requirement? Their name should rhyme with yours.
Below are some of our favourite takes on the viral challenge:
Oprah on Chopra
Costanza on Sansa
Moby on our very own Obi
Poe on Joe
Timmy on Jimmy
Grease on Reese
Hanks on Banks
Pascal on Gal
Stark on Mark