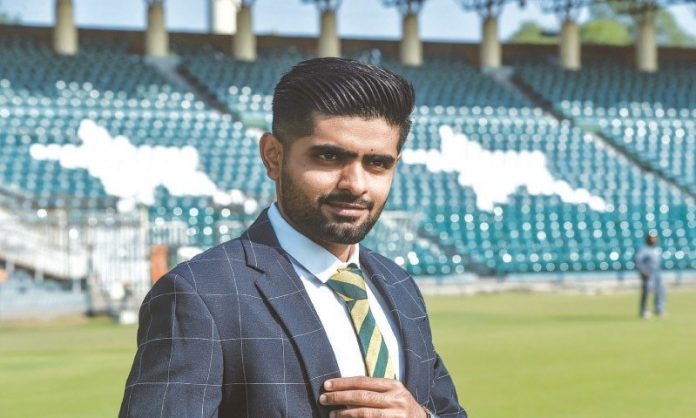 KARACHI: Pakistan all-format captain Babar Azam on Thursday promised his charges would play with a fearless approach to improve their stature in white-ball cricket with the 50-over World Cup just over two years away.
Addressing a virtual media conference on the eve of Friday's first One-day International against South Africa at the SuperSport Park in Centurion, Babar conceded Pakistan lag behind leading teams in the ODI format chiefly because they played only five matches since the 2019 World Cup in England.
"Our approach has got to change. If we want to compete on equal terms with the best sides at the international level then it is very important that our overall game be revolutionised and that would only be possible when we start playing fearless cricket consistently. And the more games we play I'm sure you'll see the difference," Babar said.
"Obviously, there is always room for improvement and on the way you may see fluctuations in our performance between each [international] game.
"The best way forward is to be proactive all the way but then everything depends on the [playing] conditions. Best teams seldom make drastic changes and that's why they are more consistent than others in terms of performance. Pakistan also have to take a similar path and the improvement will come as long as there is consistency in [team] selection," the Pakistan skipper stressed.
Babar further pointed out it is not that easy to expect Pakistan overnight convert their game to bring at par with the top sides like England, India and Australia.
"We are gaining more experience as a team despite playing just a handful of ODIs in the last 18 months or so after the 2019 World Cup. The next 50-over World Cup is in 2023 and there is enough time for Pakistan to set everything in order.
"But to achieve our goals we have to be consistent in picking a set of players and keep on playing the same combination which will eventually give the team confidence as well as to the individual players.
"Because when you play the same group of players, that automatically would help in building the momentum. Once we get going with this mindset then you see the difference in every aspect of the game either about strike rate, total we score, or the overall performance.
"We have to match up with modern-day cricket and how to adapt the approach. On this tour we have given everyone their [individual] plans and even they know how to go by and play according to the demanding situation in present times. Being fearless is that not impossible. We must eradicate this sense that we cannot do it because we certainly have the capability and prepare ourselves accordingly," he pledged.