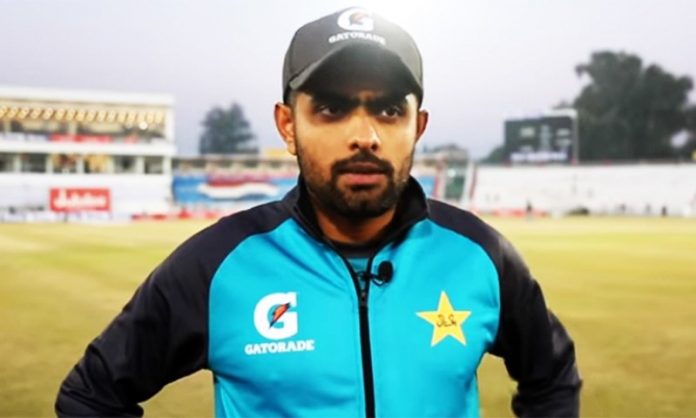 LAHORE: Pakistan captain Babar Azam on Tuesday said there should not be many changes in the team for the upcoming series against South Africa and continuity should be maintained to give confidence to the players.
The 26-year-old Babar has backed his troops and is confident that his team will perform better in the Test and T20I series against Proteas, scheduled to start from Jan 26.
"The players are excited for the series against South Africa which is a quality side and it will be a very important series for us. We will go positive against South Africa," Babar said while talking to reporters in Lahore on Tuesday.
"It is crucial to back the team during difficult times and not judge on the basis of one bad series. To build a team, players need to be given consistent opportunities," he added.
Babar expressed disappointment in missing the matches against New Zealand due to an injury on his right thumb. "It was painful for me not to play against New Zealand as the team needed me badly, however, I have been practicing for two days now after completely recovering from the injury. I'll be in action against South Africa," he revealed.
Meanwhile, Babar also opined regarding Mohammad Amir's retir­ement from international cricket and shared the reason why he was dropped from the team.
"Amir's performance was not the same as before. Now if his performance improves, selectors will definitely consider his return and will talk to him," he concluded.