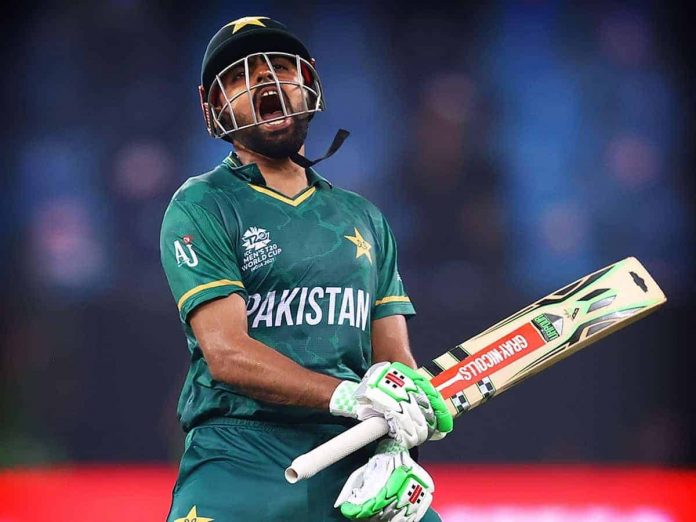 Babar Azam's extraordinary performance during the last T20I match against New Zealand has left cricket fans in awe and excitement for upcoming matches held in Pakistan. 
Even though the next match against New Zealand is scheduled for tonight, everyone is still talking about Babar's incredible feat from two days ago.
With three T20I centuries under his belt, Babar is one step closer to breaking Rohit Sharma's record of four centuries. Rohit Sharma is one of the top cricketers in the Indian cricket team. Babar Azam is the only Pakistani batter with more than one century in the format.
In the past, Babar has delivered many unforgettable performances. One of such exemplary performances is his unbeaten 90 against England in 2019 and his 103* against the West Indies in 2018.
During the last match, Babar scored a half-century off just 36 balls and then made 51 runs in the next 22 deliveries. His outstanding batting attack took cricket Twitter by storm, with fans editing pop music over his iconic celebration and compiling videos of his century "ball by ball".
The Babar craze is not limited to the online realm, as fans at the Gaddafi Stadium cheered for the batter after he completed his hundred. Babar also appeared to have taken selfies with fans at the stadium, leaving his fans thrilled and happy.
It's safe to say that Babar's fans have been doing nothing but praise him for his fantastic performance. His recent success has also silenced his critics who accused him of prioritizing his own strike rate over scoring more runs for the Pakistani team during matches.
In an interview after the match, Babar addressed the "strike rate brigade" and joked that his fiery celebration was in response to such criticism. Overall, Babar's remarkable performances continue to amaze cricket fans worldwide.