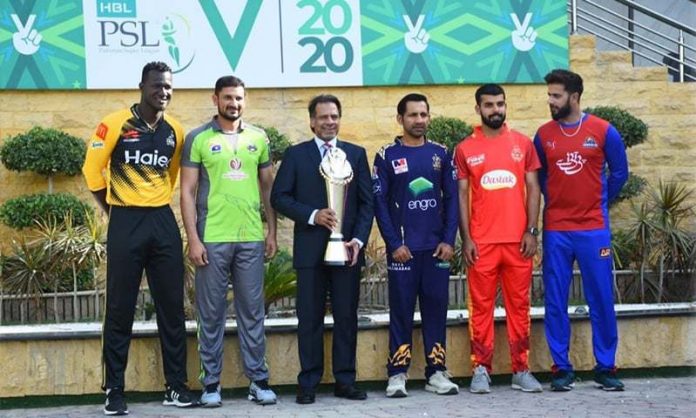 LAHORE: The wait continues for an official announcement from the Pakistan Cricket Board that Abu Dhabi will stage the remaining 20 matches of the Pakistan Super League season which was disrupted due to a Covid-19 outbreak.
The PCB had planned on the resumption of the PSL from June 1 but although there have been reports that the United Arab Emirates government has allowed the Emirates Cricket Board to host the matches in Abu Dhabi, the PCB hasn't divulged any details about the programme.
A PCB spokesman told Dawn that the offices of the cricket body were "open till late in the evening on Tuesday and as soon as any information is received, it will be shared with the media forthwith."
Asked about the Emirates board having received clearance from the UAE government for the PSL, the spokesman said he "could not share anything with the media until any information is received."
The PCB had earlier planned to resume the PSL season in Karachi with a window from June 1 to 17 set aside for the 20 matches but after its request to go on with that wasn't approved by the National Command Operation Centre, it approached the Emirates Board with the consent of all the six franchises.
But still, there remain multiple hurdles with the PCB facing time constraints since the national team is due to embark on its tour of England on June 23.
The UAE has banned commercial flights from South Asia, which has become the epicentre of the Covid-19 pandemic with India the hardest-hit nation.
Most of the PSL's broadcast crew is from India and they along with the players, who will fly in from all over the world, and franchise officials have to quarantine for ten days upon arrival in the UAE.
Players from Bangladesh and Sri Lanka are to arrive in Pakistan to board on a chartered flight to the UAE with the PCB making the arrangements on an emergency basis which would see costs of holding the event soar.
Another issue with playing in the UAE in June is the relentless heat of the Middle East summer which could affect players' performances.
As the announcement gets delayed, the PCB has a back-up plan to resume the PSL later in the first week of June but that would see two matches being played every day till June 17.
The PCB also has a free window in September to hold the PSL as the national team will have completed the tour of the West Indies by August 24 before the arrival of England in October.