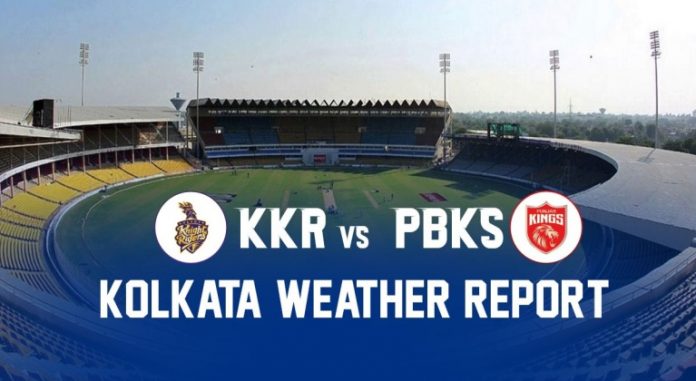 Kolkata Weather Report, KKR vs PBKS: Cyclone Mocha is the latest weather havoc that has put West Bengal on high alert. The storm is expected to form a depression over the southeast Bay of Bengal and may intensify into a cyclonic storm. The cyclone has caused concerns for the upcoming IPL 2023 match between Kolkata Knight Riders (KKR) and Punjab Kings (PBKS). The match is scheduled to take place at the iconic Eden Gardens stadium in Kolkata. However, due to the impending weather conditions, the match is likely to be washed out. Follow Indian Premier League 2023 LIVE Updates on www.thepaksports.com
The Eden Gardens stadium is no stranger to rain interruptions, and the management team is well-prepared to handle such situations. However, with a cyclone looming, the situation is entirely different. The stadium officials have made all the necessary arrangements to ensure the safety of the players and spectators.
Indian Meteorological Department (IMD) has issued a warning for fishermen to stay away from the sea, as windspeeds may reach 40-50 kmph. Cyclones are common in the Bay of Bengal, and West Bengal is no stranger to the havoc that these storms can wreak.
The current weather forecast predicts cloudy weather on the match-day, and fans hope for the best but prepare for the worst. Similarly, the teams must monitor the weather closely and prepare to adapt to any sudden changes that may occur.
Meanwhile, the match between Kolkata Knight Riders and Punjab Kings will be played on Monday, May 8. This will be the 53rd match of IPL 2023 and is scheduled to be held at Eden Gardens in Kolkata. In the forthcoming encounter, both teams will look forward to secure a win and strengthen their position in the playoffs race.