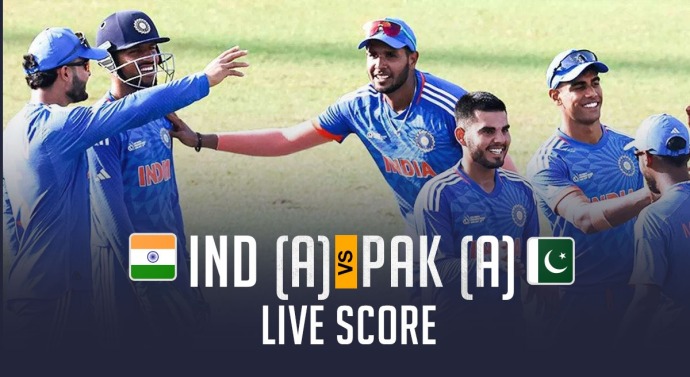 In the highly anticipated ACC Men's Emerging Asia Cup 2023, the cricket match between India A and Pakistan A is set to take place on Wednesday, July 19.
The thrilling encounter will be held at the renowned R Premadasa Stadium in Colombo, Sri Lanka. 
Pakistan's journey in the tournament has been impressive so far, as they secured victories against Nepal and UAE in their opening two matches. Their remarkable performance has already secured both teams from Group B a spot in the semi-finals. 
The clash between India A and Pakistan A is always a thrilling affair, and cricket fans are eagerly awaiting the match that is scheduled to begin at 1 pm Pakistan time. 
Meanwhile, Group A is witnessing an intense battle for the semi-final spots. Afghanistan currently leads the group with 4 points, having emerged victorious in their first two matches. Bangladesh follows closely behind in second place with 2 points, also winning their initial two matches. Hosts Sri Lanka find themselves in third position with 2 points from 2 matches. 
For Sri Lanka to secure a spot in the semi-finals of the Asia Cup 2023, they face a challenging task. They must secure a significant victory against Oman while Bangladesh goes head-to-head against Afghanistan today. The outcome of these matches will decide the fate of the teams in Group A. 
As the Asia Cup 2023 unfolds, Pakistan's cricket team has made a mark with their impressive performances, defeating Nepal and UAE. Cricket enthusiasts are eagerly following the tournament's highlights, anticipating intense matches and exhilarating moments.