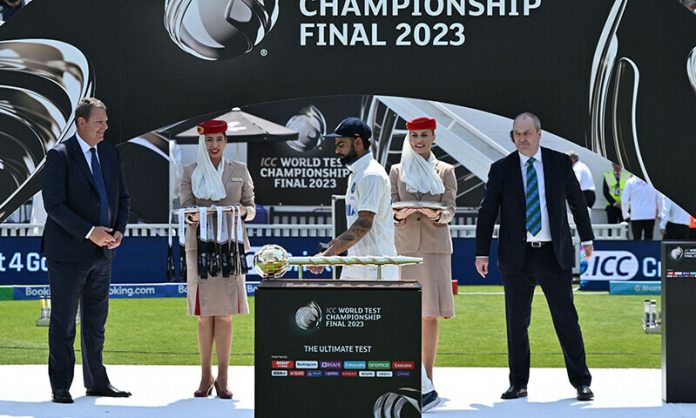 India's defeat in the World Test Championship (WTC) final on Sunday underlined the cricket-mad country's lack of success in global tournaments and has thrown the future of their frontline batters into doubt.
India's much-vaunted top order let them down at The Oval, where Australia secured a 209-run victory to be crowned Test cricket's world champions.
India, who lost the inaugural WTC final to New Zealand in 2021, put up scores of 296 and 234 in their two innings but those figures fell far short of what was required to deliver a first global title since the 50-overs Champions Trophy in 2013.
"Superstars flop yet again," read a headline in Monday's Times of India newspaper, which mourned the team's "sustained failures on the big occasion".
"Is it time for a transition and a phasing out of some senior batters as the next WTC cycle begins for India from the West Indies tour in July and August?"
The Indian Express recalled the team's defeat in the 2021 WTC final and lamented how they were "sleepwalking into the same old problems".
"It seemed like a rerun of an old movie, or a copycat with minor tweaks in the script, or a hastily cobbled-up sequel with the same arcs but different settings," it said.
India, who lost in the semi-finals of the 2019 ODI World Cup and the 2022 T20 World Cup, have lost the "knack" for winning "a knockout match of significance", it added.
"The harsh reality is that India is a broken team. It needs to be fixed, lest these same mistakes would recur, in an endless vicious cycle."
Former captain Sunil Gavaskar lashed out at the "ridiculous" shot selections by the frontline batters, including Virat Kohli, who fell for 49 on Sunday chasing a wide ball.
"It was a bad shot … You should ask Kohli what shot he played," Gavaskar told Star Sports.
"To win the match, you needed a long innings, a century-plus innings but how are you going to do that if you play a shot so far outside the off-stump?"
Promo Code
 : 

XPAK