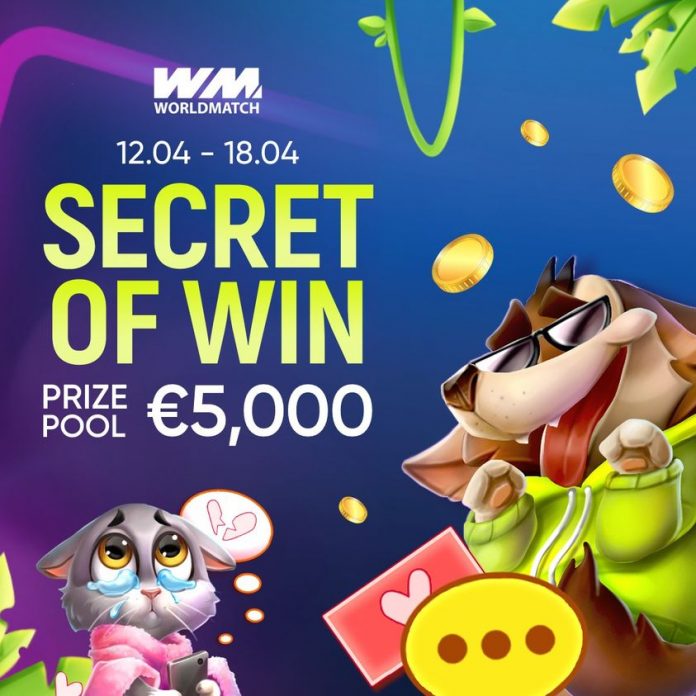 👉The promotion will run from 12-18 April 2023.
👉1-30 winners will have a chance to win 5-2000 Euro prizes.
Players will receive 1 point for a bet from 0.1 euro.
The player will have the opportunity to catch the minimum bet – 0.1 euro.
Award Distribution Model:
1 place – €2,000
2 places – €1,000
3 places – €750
4 places – €500
5 places – €200
6 places – €100
7 places – €80
8 places – €50
9 places – €40
10 places – €30
11-15 places – €20
16-20 places – €15
21-25 places – €10
26-30 places – €5
How to Win: Qualifying Games:
Banana King,
HenJoy,
Super Clue,
The Lucky Pub,
Grand Vizier, 
Diamond Bonus,
Goblin's Tavern
General Terms:
To register for the tournament you need to click on "Participate" on the offer page.
All prizes will be credited to players' accounts within 72 hours (3 working days) after the summary of results. Cash prizes may not have any wagering requirements.
The first to score two players to finish the tournament in prize position wins.
Only real money bets will be taken into account.
By participating in this promotion you confirm that you have read and accepted the terms and conditions of the offer.
If any aspect of this promotion is attempted to be abused or manipulated or if any violation of casino rules is detected, the Company reserves the right to refuse participation in the promotion.
We reserve the right to change the tournament rules, suspend or cancel the tournament at any time.
Our general terms and conditions of service apply.